Vietnam ETE & Enertec Expo 2022:
Expanding the Future Technology
on Electric and Renewable Energy
On 20-22 July 2022, the 15th International Exhibition on Electrical Technology and Equipment (Vietnam ETE 2022), the 12th International Exhibition on Products and Technology of Energy Saving and Green Power (Enertec Expo 2022), and Korea Smart Electric and Energy Fair 2022 (KOSEF) will be held at Saigon Exhibition and Convention Center (SECC) in Ho Chi Minh city (HCMC).
Initiated by HCMC Department of Industry and Trade – under guidelines of the Ministry of Industry and Trade and the HCMC People's Committee – the three Expos will take place accordingly in corporation with C.I.S Vietnam Advertising & Exhibition JSC and the HCMC Center of Supporting Industries Development.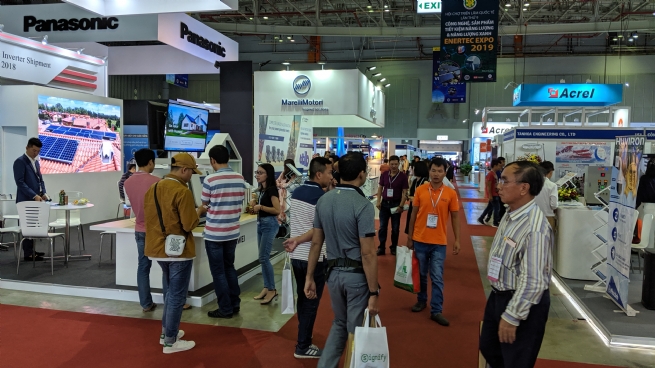 The COVID-19 pandemic, along with global conflicts centered around Russia, have significantly affected the energy industry worldwide. Corporates, therefore, are in desperate needs of recovery and reconnection with their chains of production and distribution. Taken place again this July, Vietnam ETE & Enertec Expo 2022 will push the reboot button for the national industry to raise its sales and trades, to intermingle with new business partnerships, and to navigate towards future sustainable energy.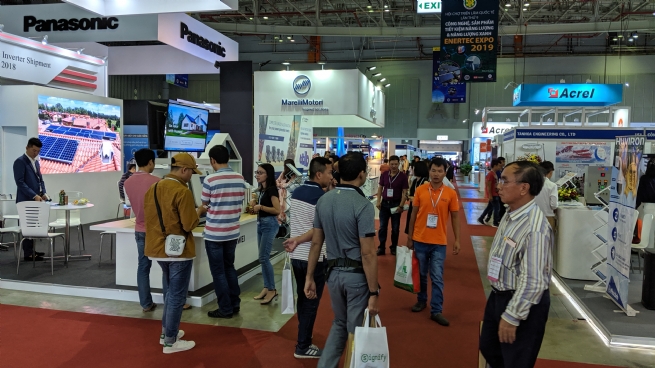 Vietnam ETE & Enertec Expo 2022 welcomes the participation of many leading corporates in the industry, such as EVN HCMC, Gelex, Cadivi, Ls Vina, Chint, Vtech, BTB, Vina Electric, Hioki, 3M, TUV Rheinland, O.T.E.C. and so on. Representatives from the field of renewable energy will also participate in the event: VES, Rongstar, Solar BK, CRC Solar Cell, Sao Nam, World Energy, etc. The Expo will accommodate 500 booths over a 10,000-square-meter exhibition space. Among the many activities that will take place, the Expo continues its association with the Korea Electrical Manufacturers Association (KOEMA) to organize the Korea Smart Electric and Energy Fair 2022 (KOSEF). In addition, all products that belong to the list of HCMC Key Products Group will be featured at the exhibition.
Vietnam ETE & Enertec Expo 2022 provides many special offers to encourage corporates' participation in the events. This is a fully beneficial package for exhibitors – including in-depth discussions on the industry, multiple networking events, business meetings and trade shows. The organizers expect to host over 20,000 visitors in 3 days (from 20 to 22 July) to the Vietnam ETE & Enertec Expo 2022.
For more updates on the Expo, please click the links below:
By H.Ly | Source: Vietnam Business Forum