Impressive numbers of
Vietnam ETE & Enertec Expo 2023
The largest exhibition on Electrical Equipment and Renewable Energy in Vietnam

sqm Exhibition space

Booths

Leading brands

Countries and Teritories

Group Pavilions

Commercial visitors
Stay connected together through
Vietnam ETE & Enertec Expo 2023
Convergence of countless domestic and international businesses in the same field.
Promising to bring thousands of new and attractive products and technologies, attracting many experts operating in the electricity and energy industries.
Receive technology trends in the power and energy industry.
Embrace the latest technologies or prevailing trends in energy, such as green, clean and safe energy, to meet the urgent needs of today's market.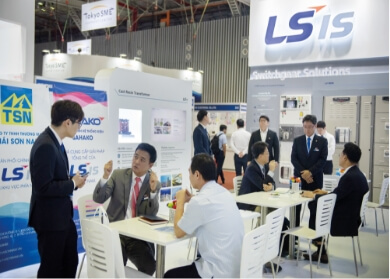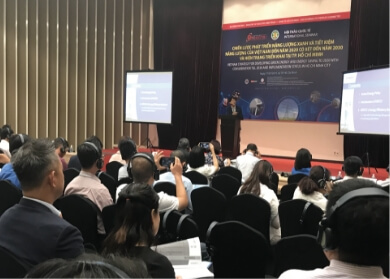 Bring the opportunity to meet potential customers, new partners to expand for each business.
Bringing opportunities to connect businesses with distributors, purchasing customers and other potential customers in the market through building partnerships with the presence of international businesses in the market from more than 10 countries all over the world. A great opportunity for the parties to meet investors, exchange visions and build diplomatic connections throughout Asia in general and Vietnam in particular.
Exhibit Profile includes a variety of products,
technologies and services of Electricity and Energy industries

Power generation equipment & system
Power generation equipment; Generators; Power Stations; Inverters; Hydropower; Combustion chambers; Compressors; Uninterruptible power supply UPS; Batteries; High-voltage, medium-voltage, low-voltage electrical equipment; Electromechanical equipment package at hydroelectric power plants.

Electric transmission system & equipment
Equipment for Electric transmission system; Transformer stations; Electric wires & cables; electrical conductors, insulating materials; Technologies and Solutions for electrical distribution, automation; Air-conditioning and ventilation systems, etc.

Smart Electrical Technology & Equipment
Fuses; Automatic circuit breakers; Inductive switches; Sensors; Smart sensors; plugs and sockets.

Lighting Technology & Equipment
Led lights, Decorative lights; Urban lighting equipment; Industrial lighting equipment; Specialized lights; High-tech agricultural lights.

Building Automation & Controls Technology
Access control device; Soft Starter and Variable Speed Drive; Sensors and Room units; Power source protection devices & fire and explosion protection equipment; Security solutions & fire protection.

Industrial Automation & Controls
Factory automation solutions; Warehouse management solutions; Robotics; Motion controllers; Application of IoT in monitoring and controlling machines and equipment; Contactors (Magnetic Starters) and Protection Relays; Fault Recorder in power plants, power grids; Meter devices.

Civil electrical equipment
Electric fans of all kinds; Air conditioners; Water pumps; Heaters; Kitchen appliances; Equipment for maintenance and repair of civil power; Electrical materials and Safety equipment; Electric spare parts and accessories, etc.

Renewable Energy & Green Power
Solar power, wind, biomass, biological; Solar panels; Solar lights; Solar inverters; Gas, Steam, Wind Turbine Engines; Solar water heaters; Electric generators using biogas, biological biogas; Wastewater treatment; Environmentally friendly and easy-to-reuse construction materials.

Energy and Power Services & Solutions
Energy audit; Electrical inspection and testing services; Mechanical & Electrical Contractor (M&E); EPC general contractor services; ESCO solutions; leasing factory rooftop, solar loan for installation of solar panels; Hybrid system solutions; water pumps; Solar grid integration; Providing consultancy, Power investigation and construction; Solar installation consultancy.
Registration
Online Registration
Register now to visit the exhibition. Simple, fast and completely free!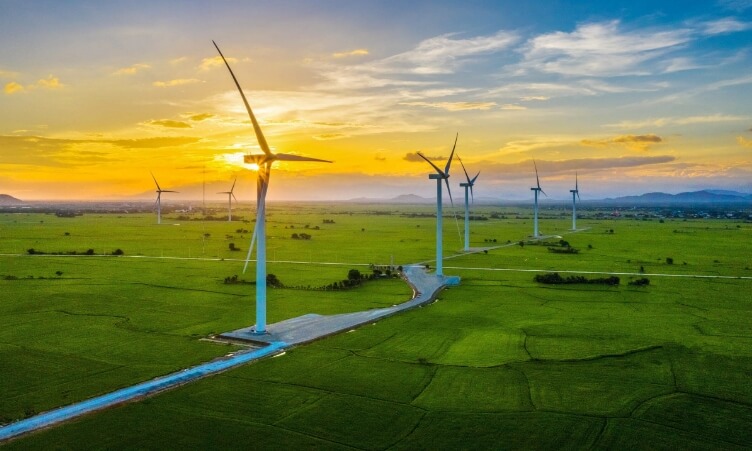 Frequently Asked Questions
The exhibition is held at Saigon Exhibition & Convention Center (SECC) – 799 Nguyen Van Linh, Dist.7, Ho Chi Minh City
You can easily reach here by:
Private vehicle, taxi, contract car:
Saigon Exhibition & Convention Center (SECC) is located about 25 km away from Tan Son Nhat International Airport. It takes around 30 – 40 minutes to travel by taxi from the Airport to the Exhibition Venue.
Some taxi agents available at the airport: Mai Linh, Vinasun, Saigon Tourist (fees are around 15 – 17 USD).
From the city center, it takes about 20-30 minutes to get to SECC at a cost from 10 USD – 15 USD.
Map: click here
By bus: Bus routes 34 and 102 for the Exhibition Venue depart from the city center (Ben Thanh Market, Dong Khoi Street). The bus stop is just outside the entrance of the exhibition venue. Each bus ticket costs from 5,000 VND – 6,000 VND per passenger (around 0.30 USD) and travelling by bus takes about 30 minutes.
(Information about bus routes is subject to change according to adjustments of the bus company, please stay up to date at website http://buyttphcm.com.vn)
VIETNAM ETE & ENERTEC EXPO is a gathering place of numerous enterprises in electrical industry and green power. Enterprises not only display and seek business partners for thousands of their best product categories, but also introduce products and new projects that have just been implemented. This is a prestigious specialized exhibition held annually since 2007, with active participation of a wide variety of large economic corporations, leading domestic and foreign enterprises operating in energy field.
VIETNAM ETE & ENERTEC EXPO is a bridge between domestic and international enterprises and customers in
electrical industry and green power to meet and trade through a series of activities taking place throughout 3 days of the exhibition:
Product introduction and demonstration
Business Matching
Conference
Typical enterprise online interview
The list and detailed information about Exhibitors will be compiled and updated in the Show Catalogue. Please register in advance and contact the Organizing Board at the Information Counter during the exhibition time.
VIETNAM ETE & ENERTEC EXPO are open to trade visitors and the interested public.
All minors below age 16 should be accompanied by a parent or guardian.
For suggestions on hotels, distance and travel time to the exhibition, please refer here.
Please click here and ask your questions, we will contact and answer your enquiries as soon as possible.