The 16th International Exhibition on Electrical Technology & Equipment – Vietnam ETE 2023 and the 13th International Exhibition on Green Energy and Technology, Energy-saving Products and Green Energy – Enertec Expo 2023 will take place in China. Saigon Exhibition & Convention Center (SECC) from July 19 to 21, 2023.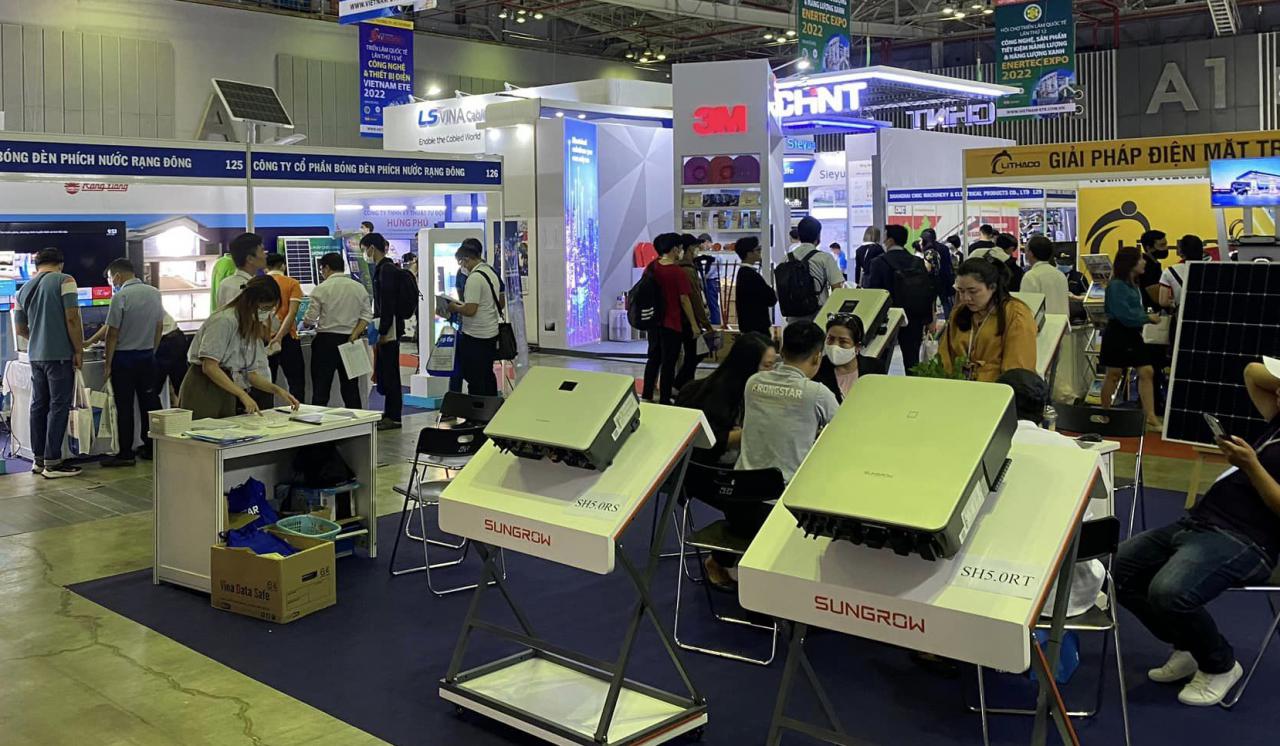 The program is chaired by Ho Chi Minh City Department of Industry and Trade, C.I.S Vietnam Advertising and Exhibition Company and Ho Chi Minh City Center for Supporting Industry Development.
It is expected that Vietnam ETE & Enertec Expo 2023 will have the participation of nearly 500 booths with more than 300 leading domestic and international enterprises. Here, participating businesses will display and introduce typical products in the fields of electrical equipment, energy saving, new energy, green energy, new technologies and products in related fields. mandarin.
Within the framework of the exhibition, there are also specialized seminars and conferences along with activities to help businesses find partners, connect trade, promote the brand name of the electrical equipment and green energy industry. in Viet Nam.
The exhibition will be an opportunity and a favorable environment for businesses operating in the field of electricity and energy in Vietnam to exchange, meet and exchange experiences, expand cooperation, access to achievements. advanced in the world to improve production capacity…
Source: Electricity Magazine EVN