(TTĐN) – The 16th International Exhibition on Electrical Technology & Equipment – Vietnam ETE 2023 and the 13th International Exhibition of Energy Saving and Green Energy Technologies and Products – Enertec Expo 2023 will taking place from 19 – 21/7/2023 at Saigon Exhibition & Convention Center – SECC.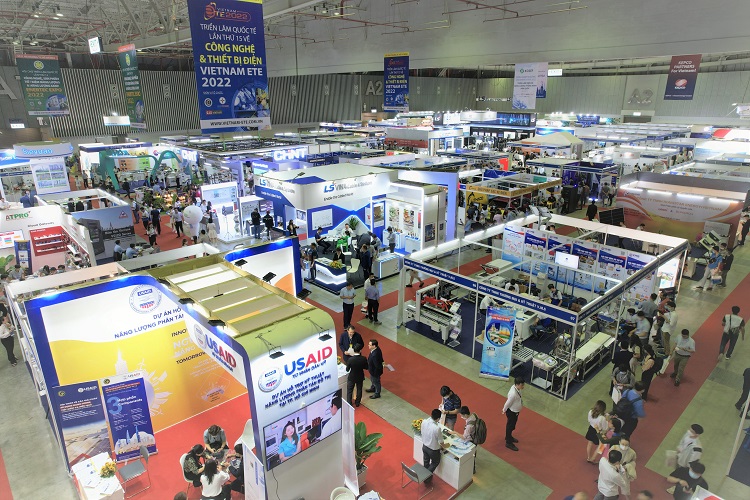 The program is supported and directed by the Ministry of Industry and Trade and the People's Committee of Ho Chi Minh City, by the Department of Industry and Trade of Ho Chi Minh City. Hosted by Ho Chi Minh City, C.I.S Vietnam Advertising and Exhibition Company and Supporting Industry Development Center of Ho Chi Minh City. Ho Chi Minh coordinated the organization.
For sustainable socio-economic development, while minimizing impacts from climate change, electrification needs to reduce emissions as a global priority in 2023. Vietnam is one of the developing countries. Strong in Southeast Asia is also facing energy challenges. The country's electricity demand is forecasted to grow by 10-12% annually to 2030. At the same time, Vietnam also aims to reduce greenhouse gas emissions by 9% by 2030 and reduce 563.8 million tons of carbon emissions. Therefore, establishing a suitable electrification roadmap is a priority in 2023.
At the Conference on climate change with the theme: "The impact of COP26 on energy transition towards green growth" taking place in Hanoi on August 17, 2022, the Ministry of Industry and Trade emphasized the important role The importance of energy to economic development and ensuring social security of all countries in the world, including Vietnam, said that "Energy transition is not only an internal matter of the energy industry. but rather to transform the entire economy from an energy-intensive model to an energy-efficient model". Therefore, building an appropriate, feasible and sustainable energy transition and development strategy in line with the actual conditions of the country is the most important task of Vietnam.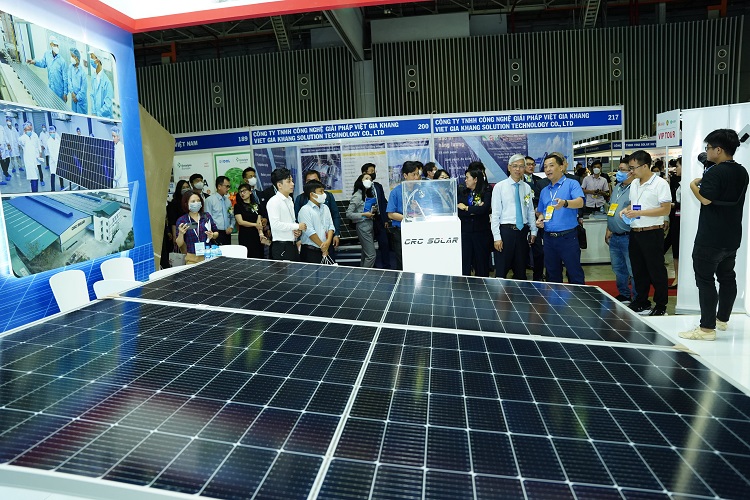 With the goal of accompanying businesses in the field of Electricity and Energy in Vietnam, Vietnam ETE & Enertec Expo 2023 is a specialized international exhibition on Electrical Technology and Equipment, Technology of Energy-saving Products and Green energy will be held from July 19 to 21, 2023 at Saigon Exhibition & Convention Center – SECC. The exhibition is expected to have a scale of nearly 10,000m2 with nearly 500 booths of more than 300 businesses from domestic and international countries.
After 15 years of organization, Vietnam ETE & Enertec Expo has affirmed to be the leading prestigious program in the country, where participating businesses will display and introduce typical products in the fields of electrical equipment, energy saving, new energy, green energy, new technology and products in related fields. The exhibition will be an opportunity and a favorable environment for businesses operating in the field of Electricity and Energy in Vietnam to exchange, meet and exchange experiences, expand cooperation, and access new facilities. high technology, the world's leading advanced achievements to improve production capacity…
Vietnam ETE & Enertec Expo 2023 continues to affirm as the leading prestigious annual program in Vietnam in the field of Electrical equipment and Green Energy. In 3 days of opening, the exhibition is expected to attract about 20,000 visitors to visit and work directly.